9.0 Magazine


is another brainchild of Producer Nine-Oh was created to fill the void of every decreasing urban print media companies. The magazine prides itself on providing more pages per feature and free business advertising.
9.0 Magazine: 9.0 Magazine Volume 2, Issue 11
9.0 Magazine presents Volume 2, Issue 2 May 2023. La'Nardo Lee Myrick Sr. aka Producer 9-0 as editor in chief. In this issue 9.0 Magazine features Angela Bellini, Mary Jennings, Blood Orange, Dior, Paula Ibiza, Stella McCartney, Gucci, Vera, Loewe, Model Mayhem, Dustin Jay, Kourtnee Cherie Monroe…
No Limit Forever East was founded by Emmett Lee Dove in 2014 with a partnership with Master P of No Limit, No Limit Forever, Money Mafia, Tru Tank Soldiers and No Limit Boys. Emmett Dove meet Producer 9-0 and partnered with him to distribute and producer for his 2 labels, DFE Records and No Limit Forever East. Through a series of tough events for Emmett, the future was murky. After introducing French DJ and Promoter, Kenni Starr to Emmett, a series of mixtapes began. In September 2016, Producer 9-0 formally Incorporated No Limit East and received the company's tax ID number. Two weeks later, Emmett Lee Dove died due to a massive heart attack. Producer 9-0 is the sole owner of No Limit East. Now tasked with job of branding the east division, Producer 9-0 and Tyrieke Coleman share the vision of the late Emmett Dove.
Baby Girl Elite is an apparel/brand company that is a subsidiary of K.L.M. Enterprises Services LLC LLC a Limited Liability Company based out of Kansas City, MO. Created by La'Nardo Myrick Sr. for his daughter Jeanne, Krishan and La'Shonda. And, created to empower female and minority women.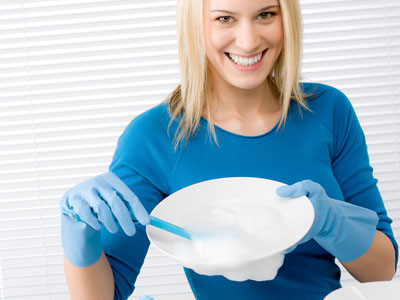 K.L.M. Cleanup Services is your one stop shop for all your cleaning service needs. We provide quality cleaning with flexible operating hours to meet the diverse needs for all customers. For K.L.M. Cleanup, no job is too big or too small. We put our customers first and make sure they get the quality cleaning that they need. We make it convenient for you and respond in a timely manner to emergencies and last minute appointments. We would love to have you read more about our past and references, but we want to come and give a free cleaning consultation. For more information regarding our home and office cleaning company, call K.L.M. Cleanup Services today! Let us cleanup for you!
FOUNDED BY LA'NARDO L. MYRICK AND WIFE, KINNETTE L. MYRICK IN 2003. THE FIRST COMPANIES CREATED WAS UP AND ABOUT ENTERTAINMENT TO PRODUCE AUDIO AND VIDEO RECORDINGS. IN 2004, K.L.M. ENTERPRISES LLC WAS CREATED TO BE THE HEADQUARTERS AND MAIN HUB OF ALL NEW VENTURES.
KLM Scripts and Over The Wall Films were created via the writing and registering of several scripts written by La'Nardo Myrick bka Producer 9-0. Each company are the result of mentorship by Troy "T-Go" Barker and entrepreneur and filmmaker from Jamaica.
Created by Producer 9-0 Jan 2014 and plays indie to mainstream music. Program genres range form Hip-hop to Country. Station boast over 13,000 daily listeners and several international DJs like French DJ Kenni Starr and EDM DJ Alex Milani of Italy. His inspiration was DJ King Assassin who founded 98.2 The Beat. The station boast th addition on stellar hip hop DJ Skroog Mk Duk
The Black Cherry Record Label created in 2002 to produce and record music. Its first local release was Up And About By 9-0 featuring Kansas City artist Fedo And Murda.

BGE Distribution and K.L.M. Distribution merged March 1, 2019 to create the most connected independent digital distribution company around. Partnerships began with No Limit East, ZU Religion, John Vuitton and over 30 other independent record companies. BGE's catalog of music ranges from gospel to alternative. BGE Digital Distribution has zero upfront cost and flexible pricing.
K.L.M. Tax Services can provide preparation for individuals, businesses, and whole family tax preparation. Every year, tax laws change and so we help our clients strategize through these new rules so that they can work thru surprises and file accordingly.